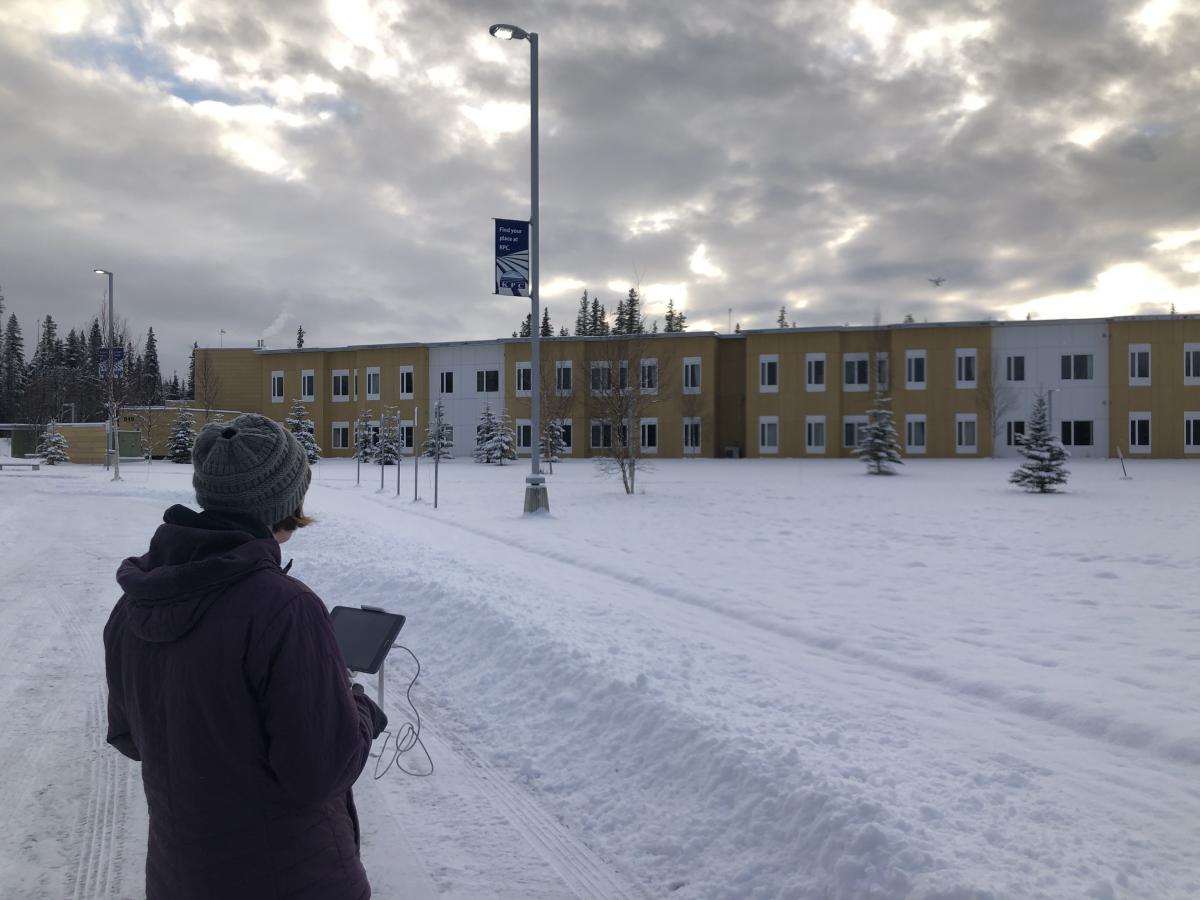 Ten years ago, you'd be hard pressed to think up more than a handful of career paths involving drones.
But now, the unmanned, remote-controlled aircrafts are near ubiquitous across industries. The Challenger Learning Center of Alaska is partnering with a local high school and Kenai Peninsula College to train students so they can operate drones recreationally and commercially.
"I'm trying to get everyone out," she said. "My goal is at least two hours of flight time for everybody."
On Thursday, eleventh-grader Hannah Crabtree is flying a Phantom 4 drone Thursday on the Kenai Peninsula College campus. Crabtree's working the drone from a remote control and looking through a screen that connects to the drone's camera.
"As soon as I came to the first class, I knew I loved it," Crabtree said. "It was so much fun. Just flying a drone — you feel free, you feel like you're a bird and you can look in the camera, see the pictures and see what other people have done with the drones, what you can do with the drones and how it can help other people."
The Challenger Learning Center has five drones, also called unmanned aircraft systems. Aircraft can move in many directions and take photos of the scenes below.
But the course isn't all flying. There's also classroom time to learn the basics, like where pilots are licensed to fly (the area near the Kenai Municipal Airport is off limits). Phillips — who got her drone certification online — teaches classes on flight weather and the physics of flight.
They've also invited guest speakers who work with drones in their careers.
"Most of the people we talked to didn't have a program at all five years ago," Phillips said. "And now they've got huge programs. So it is growing very, very quickly and going in all directions."
In Alaska, utilities like Homer Electric Association use drone technology to check on their lines. The University of Alaska Fairbanks has been part of multiple studies involving drones.
"The limit is pretty much your imagination," Phillips said. "We have some guys talk to us from the police department down in Rochester, N.Y. who use it for search and rescue, and to recon areas they're going to have to go into when they're not sure what they're walking into — things like that. They use it for crime scenes and for accident reconstruction purposes. Most of the oil companies out here have people that they'll work with that use it for gas abatement so they can identify hot spots and where gas is leaking."
As part of the class, students can get their commercial drone license from the Federal Aviation Administration, called a Part 107.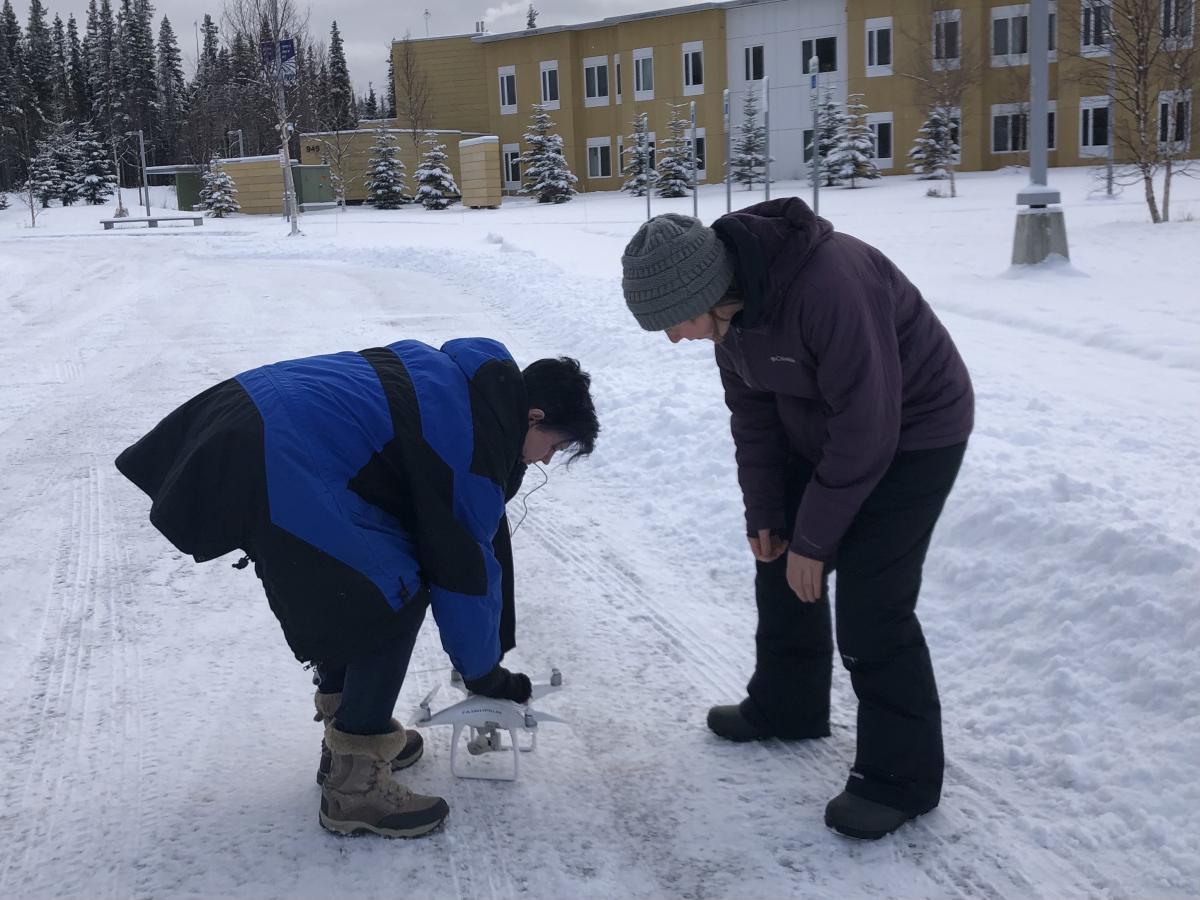 "You find out what you're interested in and then figure out how you can use a drone to do it," Phillips said. "Lots of people use them in photography. There's a photographer in Soldotna that does stuff with them."
Crabtree said she knew drones existed before. But she didn't know the full scope of what could be done with them.
Last week, when a landslide shut down part of the Sterling Highway, her mom sent her an aerial picture she saw on Facebook of the landslide, taken with a drone.
"'Cause we were stuck on the other side," she said. "And so I was like, 'Oh, this is so much fun. I could totally get into doing this.'"
Phillips said there's still a bit of stigma surrounding drones.
"A lot of people still have this idea that if you're flying a drone around, you're spying on them," she said.
She said it's important for people who fly them to counteract that stigma by flying responsibly. She said that's a component she teachers in the class, too.
The program is only a few weeks old, in its first ever semester. But The Challenger Learning Center is already looking ahead to offering it in the spring to another group of students.
Next May, Phillips is taking the course to Nenana for a drone camp.